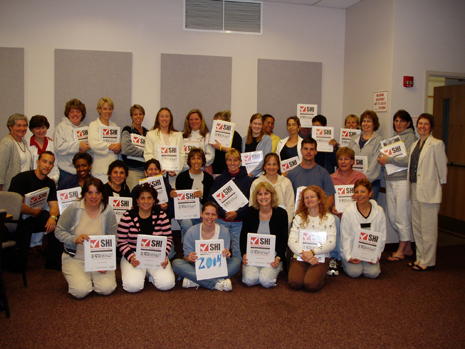 Rockland 21C also works on projects that impact entire populations, across district lines. By building capacity in the community, 21C unites school and community efforts.
21C also brings a national perspective on what schools can do through its participation in the national Coalition for Community Schools.
Health
Rockland 21C has an eleven-year track record of working closely with the Rockland County Department of Health, schools, and community organizations on a host of projects in many venues that have helped improve nutrition and physical activity for Rockland's children and youth, school staff, and community residents.
As a member of the Rockland School Health & Wellness Coalition, 21C participates on the Steering Committee, Professional Development, and (former) Health Insurance workgroups. The Steering Committee helps to set direction for the Coalition and ensures that health programming is responsive. The Professional Development workgroup produces professional development events for educators and parents to promote the connection between health and learning. Rockland 21C helps coordinators keep up to date on health concerns.
In 2014, we completed our second March Forward event held in over 40 schools across Rockland County to promote the positive research-based connection between physical activity and learning. And 21C led a sub-committee of the Health & Wellness Coalition that created a health fair planning guide.
Early Literacy
Other joint initiatives:
Better Baby Care
Immigration Coalition
Children's Advocacy Network, etc.
Rockland County YouthFest
Recent cross-county projects done by 21C for all districts:
Kindergarten registration awareness flyers in Spanish
Chronic absence prevention activities at YouthFest
EITC/CASH flyer and poster distribution